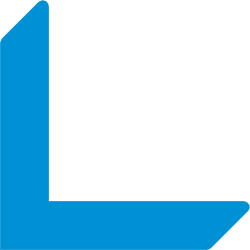 Trusted for over 10 years
Edovate has been a trusted education services partner for over 10 years. We work with schools and districts to create programs that meet their needs.
Edovate offers many school level and district level partnership programs: Synchronous and asynchronous summer school, year-long live virtual instruction courses, online supplemental curriculum and district owned homeschool programs. Programs can be tailored to meet the needs of your school or district. Teachers are certified teachers. And, our academic support team takes care of all administration while keeping your school updated throughout. We also offer accredited transcripts if needed.
Summer Enrichment
Our virtual summer school programs allow your students to complete credit recovery or complete full courses if needed. We offer synchronous and asynchronous options. We will work with your school to build a program with the support and courses your students need.
Virtual Instruction- Synchronous and Asynchronous
Our regular, year-long virtual instruction programs allow you to lean on Edovate's teaching, curriculum, and academic support teams to build a program that serves as an extension of your school or district. Our teachers will do the live teaching, grading, supporting of the student, and we will keep it all visible to you.
Supplemental Standards Aligned Concepts
Elephango is a curriculum companion website that covers K-12 and all subjects. One of Elephango's most popular features is the jump start section. This section is designed to give teachers and administration peace of mind that a student has conquered what they need to know prior to moving on to the next grade level. If a student needs a bit more help in an area, Elephango can help by serving up concepts for the student to complete at their own pace. Teachers can assign lessons to students, classes or tiered learning groups and watch them turn to completed. Elephango is offered as school-wide or district-wide subscription and is aligned to both national and state standards..
District Owned Homeschool Programs
District-owned homeschool options became popular during 2020 when schools and districts saw an increase in parents wanting a homeschool option. Our accredited homeschool option gives parents the flexibility they want with the oversight and support a school prefers. We work with the family to select a curriculum, complete academic assessments, and provide them support throughout the year. This program is a win-win, allowing districts to keep their students, and providing parents with a quality program that is personalized for their family.
Contact Us
If you are interested in learning more, or customizing a program for your needs, one of our school success associates is available to talk to you further. You can call us at 484-229-8890 or email us at schoolsuccess@edovate.com